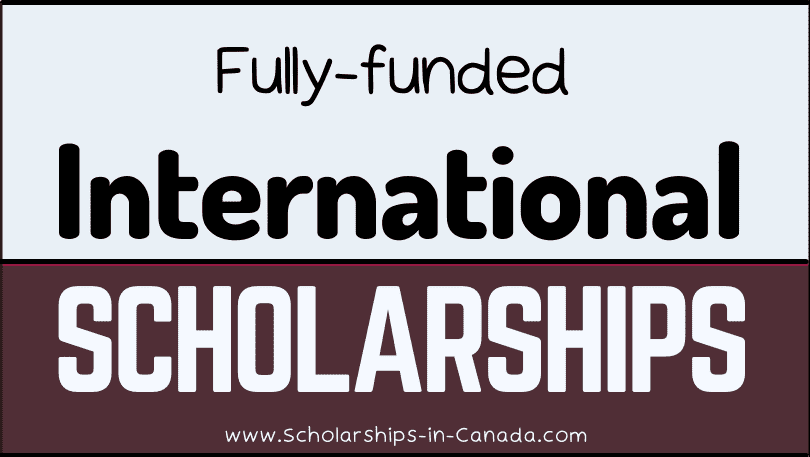 Opening date
September 17, 2022
Category
International Scholarships
Location
International Region
Do you ever wish you could study for free and at home on UNICAF scholarships 2023? We've found out how you can turn this wish into a reality through UNICAF's scholarship opportunities. What is UNICAF, you ask? UNICAF is a virtual and hybrid higher education platform established in 2012 with the goal of providing professionals and recent graduates with access to higher learning of an international caliber.
UNICAF essentially translates to; 
Universal student-centered responsiveness
Nurturing professionalism and inclusivity
Innovative in though and practice
Corporately responsible
Actively accountable
Financially and environmentally sustainable
Through a growing network of college campuses and educational facilities, it is spreading across Africa from its base in Europe in order to support blended and open learning possibilities. At the moment, UNICAF has physical campuses in 12 countries, but over the upcoming years, it aims to extend to 5 more nations.
In collaboration with universities in the UK, the US, and Africa, UNICAF provides bachelor's, master's, and doctoral degrees with the help of its partner institutions. The University of East London, the University of Suffolk, and the Pan-African UNICAF University—all accredited both locally and internationally—are some of the institutions with which collaborations are currently active.
Through UNICAF University facility, it provides a variety of curriculums through its campus network in addition to the completely online degrees. Alongside traditional classroom settings, UNICAF offers a variety of specialist short courses.
A scholarship initiative created by UNICAF has bestowed more than $100 million in scholarships, allowing thousands of talented candidates to earn degrees with international recognition at a quarter of the price and significantly improving their quality of life.
So here's your chance to take this opportunity and receive a supportive scholarship to study on an international level for a recognized Bachelor's, Master's, or Postgraduate degrees.
The UNICAF Scholarship Program was established to give talented, deserving students the chance to advance their education while obtaining globally renowned credentials at a reasonable cost through online study or blended learning. The blended mode means to study at UNICAF University and is available for programs that come under that.
It is known to be one of the best platforms for on-campus and online learning that provides you with high-quality instruction at affordable prices. The year 2023 is no less as UNICAF is ready to find ideal candidates to support the academic year 2023-2024.
UNICAF scholarships might be the best choice for you if you're a student who wants to study and is looking for a way to lower your expenses.
With the globally recognized virtual schools offered by their partner universities in the UK, US, Europe, and Africa, this UNICAF scholarship enables you to have the sort of future you have envisioned for yourself.
You will have complete access to study materials owing to this UNICAF scholarship for the academic years 2023-2024. This is also special because if you're a working student, you can continue working and getting paid while you learn.
How Does UNICAF Work?
UNICAF is a top-notch academic platform with a base in Europe. With their digital platform, Virtual Learning Environment (VLE), they enable world-class independent study for an undergraduate (bachelor's), master's, and Ph.D. (doctoral) degree programs.
We are all aware that, in light of the COVID-19 appearing, online education is the direction we all had to take. Who knew it would stick and digital connectivity would be more beneficial than ever?
Students can now pick up new abilities, expertise, and credentials quickly by taking courses online. As a domestic care provider, a handicapped person, or even if you're working for financial independence and cannot give up your career or salary to obtain new credentials for professional advancement, online learning is the best option. So studying and working has never made this easy!
Both desktop and mobile devices can use the UNICAF VLE with ease. This enables you to have direct interactions with your instructors and connect to study resources. Additionally, it empowers virtual communication between academicians and practitioners from various countries and organizations.
The UNICAF online learning uses contemporary technology to deliver its online course materials, making learning simple and interesting.
Why is UNICAF Scholarship Special?
Consequently, the four main benefits of studying at UNICAF are for it's;
By studying online, you can cut costs by as much as 60%. Thereby, when you're using the optimal learning environment, you can only pay a small portion of the program's overall expense.
You can easily obtain your learning material with UNICAF. Since its online platform delivers its reading materials using cutting-edge processes and systems. Furthermore, the UNICAF VLE works with any gadget.
Every country recognizes the UNICAF credentials. As both national and international professionals teach the programs, you benefit from learning from the finest.
There is no specific time for lessons on the online platform. The only criterion is that you deliver on time, but you are allowed to study at your speed.
What Else Do You Need to Know About the Scholarship Program? 
To begin with, the UNICAF scholarship program has helped more than 50,000 talented individuals from 156 nations. So over years, the initiative has given out scholarships worth around $100 million.
Incredibly competent individuals who lack the financial means to pay for their education are given scholarships. Although it is not a full scholarship. It pays a portion of the student's college tuition during the time they are enrolled in classes.
What is the Value of a UNICAF Scholarship?
The scholarship only covers a portion of the tuition fee and other study-related expenses (approximately 60% off). You can also get a certified diploma from it that is accepted all over the world. You can apply and obtain admission as well as the scholarship all at once thanks to its simple enrollment and availability.
Who Is Eligible for this Scholarship? 
The following criteria are used to evaluate applicants for this online scholarship program:
If the scholarship is granted, the applicant must be able to afford to pay some of the fees.
Student Country of Residence
In order to apply for a UNICAF scholarship, you must be aware of the specific scholarship requirements for your home country.
Applicants must meet the educational requirements for the program study they are applying for in order to gain acceptance into the scholarship program.
Also to secure your chances for the scholarship you must visit the appropriate section of the partner universities to determine whether you are eligible for the program you are applying for and the scholarship.
Which Universities Have Partnered with UNICAF?
Top university partners of UNICAF are;
1# University of East London offering the following disciplines:
MBA
LLM
MSc Big Data Technologies
MSc Business Psychology
MSc Computer Science
MSc Construction Engineering Management
MSc Data Science
MSc in International Business Management
MSc in Oil and Gas with Energy Management
MSc Information Security and Digital Forensics
MSc International Relations
2# Liverpool John Moores University offering the following degrees:
Master of Business Administration
Master of Laws
Master of Arts in Criminology and Social Policy
Master of Arts in Education
Master of Arts in Human Resource Management
Master of Arts in International Relations
Master of Arts in Leadership in Education
Master of Arts in Mass Communications
Master of Arts in Nursing
Master of Science in Civil Engineering
Master of Science in Computing and Information Systems
Master of Science in Digital Marketing
Master of Science in International Public Health
Master of Science in International Transport, Trade and Logistics
Master of Science in Project Management
Master of Science in Psychology
Postgraduate Certificate in Education (International)
3# University of Suffolk is offering the following programs: 
BSc (Hons) International Nursing [Progression Route]
Master of Business Administration
MSc Public Health
More so, with similar programs at Bachelors, Masters, and Ph.D. levels the following Universities are partnering and available for you to apply to:
UNICAF University in Zambia
UNICAF University in Malawi
UNICAF University in Uganda
University of California
Who Can Apply?
There is no regional restriction on who gets to apply for the UNICAF scholarships. However, under the blended studying you might want to check which countries are eligible. But since most learning is provided online, UNICAF is supporting and welcoming all of you.
The process of applying to this opportunity is also made simple for you. You can study online and get a recognized degree offered by renowned partners of UNICAF and graduate with credentials that match higher learning standards and educational values that are credible and reputable. Following are the steps to get your process started;
First things first, you will apply for a UNICAF Scholarship by filling out the online form available down below
Once completed, make sure you are not overlooking any requirements.
A review will be undertaken for your application.
You will receive your confirmation through an email and a consultant will get in touch with you right away.
It is also important that you check all the necessary documentation to see if your academic credentials meet the minimal requirements of the specific program or partner.
The college you've applied to and the scholarship committee of UNICAF will also get in touch with once your whole application has been approved.
When to Apply?
There is no fixed time for this scholarship and it is an all-year-round scholarship, which means you can apply anytime.
Is IELTS a Requirement for the Scholarship?
While the UNICAF scholarship has no such language proficiency requirements, however it is crucial that you check with the partner university's requirement for any test results that you have to provide.