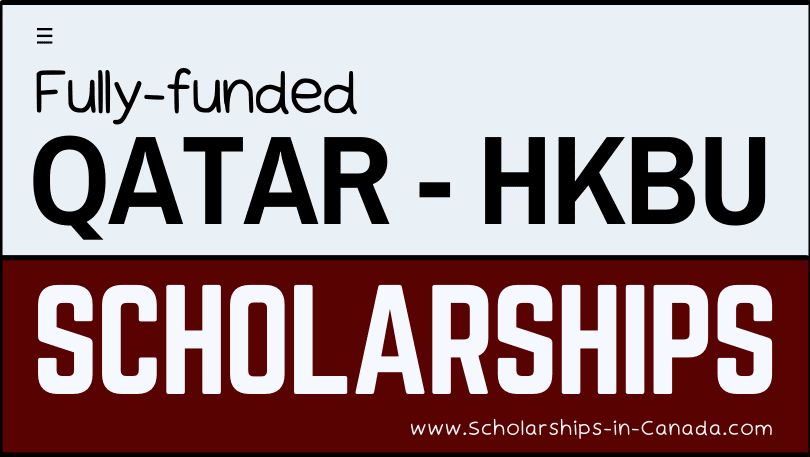 Deadline
September 10, 2022
Opening date
August 21, 2022
Category
International Scholarships
Location
International Region
The Hamad Bin Khalifa University (HBKU) Scholarships 2023-2024 are seeking online applications from students. HBKU, which is situated in the Educational City, aims to offer unrivaled possibilities for exploration and investigation in education and learning throughout all degrees, using an interdisciplinary methodology among all core fields.
With an engaging educational experiences and an advanced research environment, HBKU is dedicated to substantially contributing to the achievement of Qatar's National Vision 2030 via creating and nurturing human potential. Students will be able to explore new remedies that are both responsive and have a worldwide effect by integrating imagination to information.
HKBU Scholarship Benefits
Once the candidates are selected for HKBU scholarships, they will receive the following coverage from HBKU:
Fully sponsored tuition fees
QAR 5000 Stipend/ Month (BS)
QAR 5000 Stipend/ Month (MS).
QAR 7500 Stipend/ Month(PhD).
Living Expenses monthly paid
Travel Expenses paid once
Family Housing for candidates who are married
Subjects Offered Under HKBU Scholarships:
HBKU is currently open for scholarship applications, which are offered to foreign students in Bachelors, Masters, and Ph.D degree levels. The Hamad Bin Khalifa Scholarship gives students the opportunity to choose from a diverse list of fields:
Islamic Studies
Engineering
Social Sciences
Law and Public Policy
Heath and Science
HKBU Scholarship Eligibility Set:
International students as well as Qatari residents are qualified to apply.
For admission in Bachelors, the student must be graduated from high school.
For admission in Masters, the student must have a Bachelor's degree.
For admission in Ph.D., the student must have both, a Bachelor's and Master's degree, along with exceptional academic scores.
No English Language test is required. This will only be the case if the candidate's previous degrees were already taught in English.
How to Apply for HKBU Scholarships?
The procedure to apply for HBKU scholarship is online and user-friendly. The candidate will make an account, fill up the form, and then upload the mandatory documents.
List of Documents Required to Apply for HKBU Scholarships:
Official scanned copies of previous transcripts. The transcripts must be translated to English, in the case that they are not.
Identification card for Qatar residents and a valid passport for international students
Two letters of recommendation
A personal statement of 300 to 500 words. In this the candidate has to write about why they are applying to a specific program and how this choice will add to their personal goals.
A CV that includes the candidate's academic qualifications, work experience, publications, research projects, and academic awards.
Application Deadline for HKBU Scholarships:
The application deadline for Hamad Bin Khalifa University (HKBU) Scholarship is 10 September, 2022.