Jobs in Canada
Super High Paying Jobs in Canada 2022 – With Average Salaries
Top 15 Highest-Paying Jobs in Canada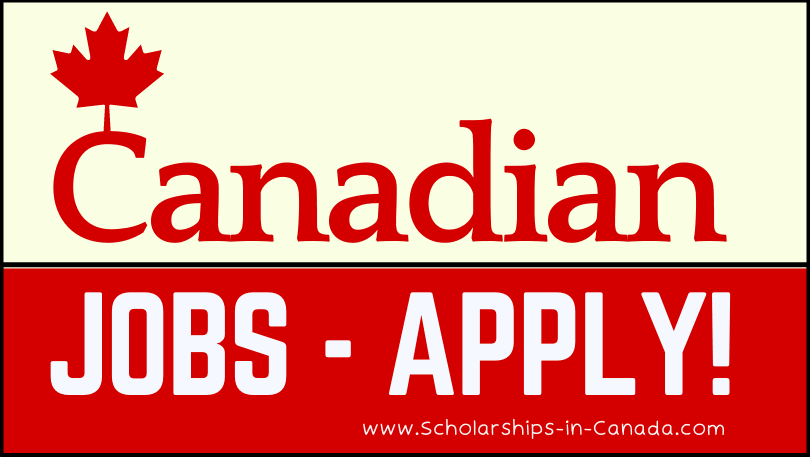 We are going to unveil the list of High Paying Jobs in Canada for everyone. Finding the proper job takes time and effort. Personal ambitions and educational background might help you evaluate which occupations best suit you when you examine potential career options. Potential earnings are also likely to be a consideration while deciding on a professional path. In this article, we will highlight a number of the highest-paying jobs in Canada and conclude with a sample resume for applying.
How to Write a CV to Apply for Jobs in Canada?
While writing a Resume (CV) for a Canadian job application; you are advised to include following;
Name,
Profession,
Contact number,
Email address,
Social profile links like from linkedin.com.
Summary: Write a short summary of your entire CV here.
Experience: Mention your experiences in detail.
Education: List the degrees you have earned.
Skills: Mention the skills that you have.
Certifications & Licenses: Other licenses and certificates are listed here.
List of Canadian Jobs that Pay Well
Here are a few of the best-paying jobs in Canada:
1# Anesthesiologist Earning potential: $358,908 per year
An anesthesiologist is a kind of physician that specializes in administering of anesthesia and plays an essential role in operating room teams. During procedures, anesthesiologists ensure that patients remain unconscious and out of harm's way.
Prerequisites
Anesthesiologists are medical professionals who have graduated from medical school and then spent an additional five years training in a residency program that specialized in anesthesia. During their training, they learn about the brain, the heart, the lungs, the kidneys, and the liver.
This Anesthesiology position is available in reputable Canadian organizations, including Canadian Job Bank, McMaster University, and Allevio.
2# Psychiatrist Earning potential: $298,065 per year
A psychiatrist is a medical doctor who has chosen to specialize in the study of mental illness and mental health conditions. Psychiatrists are trained to diagnose mental, emotional, and behavioral illnesses as well as to treat and assist in the prevention of these conditions.
Prerequisites
To practice psychiatry, you need to have a medical degree from a school that is recognized and respected in the field. During their time in residency, psychiatrists concentrate on issues relating to mental health and the illnesses that affect mental health.
This position is available in reputable Canadian organizations, including University of Toronto, Canadian Job Bank, and Interior Health.
3# Cardiologist Earning potential: $280,591 per year
A Cardiologist is a doctor who specializes in the heart and circulatory system. A Cardiologist diagnoses treat and contribute to the prevention of cardiovascular disorders. Cardiologists treat high blood pressure, coronary artery disease, and cardiovascular, and atrial fibrillation.
Prerequisites
A medical degree is required to become a Cardiologist. After graduation, you must complete four to five years of residency training specializing in heart and cardiovascular diseases. You must first enroll with the College of Physicians and Surgeons in the territory or province where you want to operate.
This position is available in reputable Canadian organizations, including Canadian Job Bank, Windsor Regional Hospital, and University of Ottawa Heart Institute.
4# Research Scientist Earning potential: $155,950 per year
Scientists in this field are tasked with planning, conducting, and analyzing data from carefully monitored laboratory studies, tests, and trials. Government labs, environmental groups, niche research groups, and academic institutions are all possible places to get employment in this field.
Prerequisites
Doctoral degree in Chemical Science, Analytical Chemistry, Biochemistry, Pharmacology, or Related Field.
Experienced with common laboratory instruments including thermometers, and centrifuges.
Experience with preparing and purifying biological samples and analyzing lipids in such samples is desired.
Knowledge of LC-MS/MS.
This position is available in reputable Canadian organizations, including Government of Canada, Ontario Health, and Certara.
5# Flight Instructor Earning potential: $150,000 per year
Instructor pilots create courses, educate students in the classroom, take them on training flights, evaluate their performance, document their students' growth, and come up with creative ways to teach.
Prerequisites
In most cases, employers like to see a bachelor's degree while looking for flight instructors. Aeronautical science, aviation, and flying technology are the most typical degrees for flight instructors. In order to become a flight teacher, one must finish a training program that focuses on instructing others in the art of flying.
This position is available in reputable Canadian organizations, including Mount Royal University, iFly Canada ULC, and iFLY Holdings.
6# Software Engineering Manager Earning potential: $143,044 per year
Software Engineering Managers oversee the design and development of software programs or applications. A Software Engineering Manager will also serve as the point of contact for several departments to ensure that the application's criteria are satisfied.
Prerequisites
Software Engineering Managers must possess a bachelor's degree in systems analysis, business management, computer science, engineering, or a similar field. To be considered for this role, you must have many years of managerial experience.
This position is available in reputable Canadian organizations, including Microsoft, Capital One, and Wayfair.
7# Attorney Earning potential: $137,290 per year
An attorney's services include advising clients on legal matters and perhaps appearing on their behalf in court for either civil or criminal proceedings. These professionals may also be referred to as Lawyers.
Prerequisites
A Juris Doctor (JD) qualification from a law school is required for practicing law once a bachelor's degree has been obtained. Most states' minimum criteria for becoming a licensed lawyer include graduation from an ABA-accredited law school.
This position is available in reputable Canadian organizations, including Denton's, Manitoba Government, and KPMG.
8# Vice President Earning potential: $135,578 per year
A Vice President is a prominent executive in a corporation who helps oversee and manage the internal operations of the firm. A Vice President will also collaborate with other top executives of a business to assess where issues may lie and develop solutions to address them.
Prerequisites
A Vice President's job credentials might vary based on the sector in which they want to operate. A Vice President of an educational facility, for example, may be required to hold a four-year college teaching degree. Many Vice Presidents hold a Master's degree in their area of study as well.
This position is available in reputable Canadian organizations, including American Express, University Health Network, and Aughdem Recruitment.
9# Director of Information Technology Earning potential: $117,890 per year
The IT department of any given business is usually headed up by a Director of IT. The duties of this position could also include formulating organizational programs and making sure their respective departments function efficiently. Directors of IT oversee the various IT staff members at an organization.
Prerequisites
The position of Director of Information Technology typically necessitates a bachelor's degree in a technical field such as computer science, business administration, commerce, or engineering.
This position is available in reputable Canadian organizations, including CivicJobs.ca, School District #22 (Vernon), and Jobs.ca.
10# Chief Marketing Officer Earning potential: $109,196 per year
A Chief Marketing Officer is in charge of directing a company's marketing plans and objectives. A Chief Marketing Officer must be knowledgeable about both offline and online marketing activities such as social media, print advertising, and Google Ads.
Prerequisites
To become a Chief Marketing Officer, you will require a university degree in marketing, communication, business management, or a similar discipline. Several Chief Marketing Officers get a Master of Business Administration degree.
This position is available in reputable Canadian organizations, including Dearest Home Senior Care, Aviva, and World Education Services.
11# Software Architect Earning potential: $109,021 per year
A software architect is someone whose job is to create the designs for an application. When it comes to the overall quality of a program, the choices made by the Software Architect are crucial. It is the responsibility of a Software Architect to collaborate with business leaders to ensure that software products are built to fulfill functional needs.
Prerequisites
The minimum educational requirement for entering the field of Software Architecture is a Bachelor of Science in Computer Science, Computer Systems Engineering, Software Engineering, Mathematics, or a closely related field. Candidates with a Master's degree may be more attractive to certain employers.
This position is available in reputable Canadian organizations, including McAfee, Amazon.com, and Canadian Job Bank.
12# Electrical Engineering Earning potential: $108,168 per year
As the name implies, electrical engineers are the ones that create, develop, and test various electrical tools and gadgets. Electrical systems in the automobile and aerospace sectors are included here as well as communication systems, power generators and motors, navigation systems, and more.
Prerequisites
A four-year degree in electrical engineering from a recognized university.
Having earned a professional engineering license.
Familiarity with the regulations that apply to electrical engineering.
Capable of using a variety of design and calculation programs.
This position is available in reputable Canadian organizations, including Westinghouse Electric Company, ExxonMobil, and SaskEnergy.
13# Pharmacist Earning potential: $105,088 per year
One who works as a Pharmacist formulates and dispenses pharmaceuticals to clients. It is the pharmacist's responsibility to advise patients of any relevant details regarding the medication they are taking. When necessary, they might also provide vaccinations or flu jabs.
Prerequisites
A Pharmacist must have completed formal education in the field of pharmacy. Individuals who want to become fully licensed Pharmacists must first complete formal training under the supervision of a licensed Pharmacist.
This position is available in reputable Canadian organizations, including The Jean Coutu Group (PJC) Inc., The North West Company, and CareRx.
14# Corporate Controller Earning potential:  $103,056 per year
An organization's financial health is under the watchful eye of its corporate controller. Budgeting, invoicing, accounts receivable, and accounts payable are just a few of the many tasks that fall under the purview of a Corporate Controller.
Prerequisites
Chartered Accountants, Certified Management Accountants, and Certified General Accountants are all common credentials for corporate controllers. Qualifications may include a bachelor's or master's degree in business, economics, commerce, or a similar discipline.
This position is available in reputable Canadian organizations, including Gallagher, State Street, and Matheson Constructors.
15# Mechanical Engineer Earning potential: $95,000 per year
Mechanical engineers are responsible for the conception, planning, design, construction, testing, and inspection of all mechanical systems and components. The majority of the workforce in the field of mechanical engineering is found in the production sector, the R&D sector, and the service sector that provides engineering.
Prerequisites
A Bachelor's degree in mechanical engineering or a closely related discipline, such as mechanical engineering technology, is the standard educational need for a career in this sector. For their computations, they require a high level of mathematical proficiency and the ability to think outside the box.
This position is available in reputable Canadian organizations, including Arup, Associated Engineering Group of Companies, and Soucy Group.