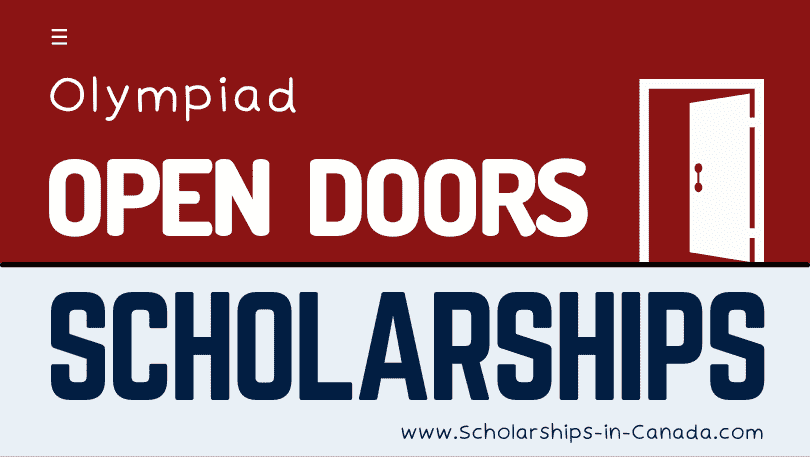 Deadline
December 10, 2022
Opening date
October 2, 2022
Category
International Scholarships
Location
International Region
Online registration for Open Door Russian Scholarships is currently open for the intake session of 2023. Interested overseas candidates from any part of the world can apply for these Olympiad scholarships without IELTS scores. Moreover, the winners of such valuable scholarships will be entitled to multiple worthy benefits.
Sponsorship Package of Olympiad Open Doors Scholarships:
Winners of the generous Open Door Russian Awards will be granted the following benefits to have a stress-free yet memorable educational journey in Russia:
Full tuition fee coverage
Free Early admission to any Russian University
Exemption from Entrance Exams
Funds for Financial & Academic expenditures
Stipends during the degree program
Brief Introduction to the Russian Open-Door Program:
Studying in Russia for higher education degree program under Open Door Scholarship Award is not more than a dream come true. It is a joint program of the Russian Science Ministry & Federation of Higher education with the global Russian Universities association, Rossotrudichestvo, and the Federal Commonwealth Agency.
Russian Olympiad is a fully-funded program open for Master's and Doctoral students of various foreign countries. Under these scholarships, eligible applicants will get a golden chance to study in Russia for free for MS & Postgraduate courses in 14 innovative subjects.
Who can apply for the Open-Door Olympiad Scholarships:
Potential overseas candidates of different nationalities are welcome to apply for Master's & Ph.D. degrees Open Door scholarships. Considering the eligibility requirements, the applicant must hold a BS degree or equivalent education for an MS degree award. Meanwhile, for a Doctoral degree award, a Master's or specialized degree is a must.
Similarly, the interested applicants must have excellent Russian or English language skills to abide by the eligibility criteria.
Subjects Available on Russian Open Door Scholarships Program:
Interested individuals can apply for the Olympiad-funded scholarships in the following subjects:
Economics & Econometrics
Computer & Data Science
Mathematics
Artificial Intelligence
Business & Management
Politics
International Studies
Physical Sciences
Neuroscience
Psychology
Linguistics & Modern Languages
Education
Engineering
Technology
Application Procedure for Open Door Scholarship Awards:
Eligible candidates will apply online for the Russian Olympiad MS & Doctorate Awards free of cost. Each program has two rounds, in which the first round consists of a portfolio competition. Winners of the 1st round will qualify for the second round, which includes online proctored series tests.
However, the Ph.D. degree Open Door Scholarships consist of one more additional round, i.e., an interview with three self-chosen research advisors. But it is essential for the applicants to pass at least one interview to win the Doctoral scholarships.
Documents for Open Door Russia Open Door Scholarships:
Following are the documents that need to get attached to the scholarship application:
Official Academic Transcripts
Master's degree or Diploma
Curriculum Vitae
Recommendation Letters
Passport Scanned Copy
Photographs (Passport Size)
Personal Statement
Application Deadline for Russian Olympiad Open Door Scholarships:
If you have plans to pursue tuition-free Master's or Doctoral degrees in Russia, apply for the Open Door Sponsored Scholarships before December 10, 2022.